Can eyes in the sky help stop wildfires like those now devastating parts of California?
Carl Pennypacker thinks so. The University of California, Berkeley astrophysicist is leading a team of researchers working to develop a system of geosynchronous satellites, aerial drones, piloted aircraft and fire towers — all equipped with high-tech sensors and infrared cameras designed to spot wildfires at the earliest possible moment, before they grow out of control.
"We are in a golden age of fire detection," says Pennypacker. "We should be taking advantage of all of this good stuff to protect our planet and its people."
Pennypacker says that by slashing the time it takes to detect wildfires, a "multilayered" system of the sort he envisions could save lives and drastically reduce property and environmental damage. "For tens or hundreds of thousands of dollars," he adds, "we could find them earlier and help firefighters put them out quicker."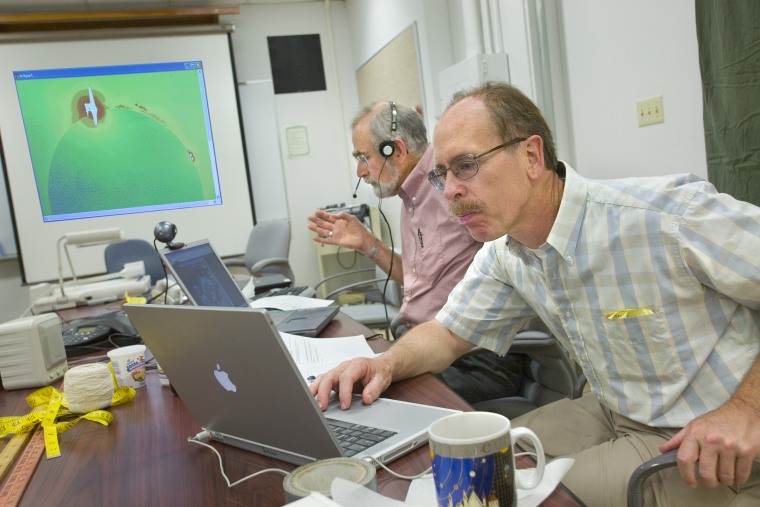 Wildfires are typically reported by witnesses who phone the authorities, along with the occasional alert from a passing airplane or weather satellite. That can take a half-hour or so. But Pennypacker says his Fire Urgency Estimator in Geosynchronous Orbit (Fuego) system could cut that to less than two minutes.
Fires in the sky
In addition to the aerial and space-based assets, the Fuego system would use computer algorithms to scan photos of the ground in fire-prone areas, ignoring reflections and other spurious signals while looking for the characteristic colors and movements of smoke and flame that indicate a wildfire. The system would then automatically alert first responders on the ground.
Despite its earthly focus, Fuego grew out of the hunt for flickers of light in the heavens. Pennypacker has spent much of his career scanning distant galaxies and helped launch a project that led to the discovery that the universe's expansion is accelerating.
But in 1991, as a fire tore through the hillsides of Oakland, California, a conversation with a colleague caught Pennypacker's imagination. How big would a fire on Earth have to be, they wondered, before it could be seen by a geosynchronous satellite positioned more than 20,000 miles above Earth? Geosynchronous satellites are typically placed in high orbits that match our planet's orbital period, meaning the satellite is always positioned over the same spot on Earth.
The scientists calculated that a satellite could detect a fire covering an area of just 10 feet by 10 feet. That's important, because wildfires of this size can quickly turn into deadly infernos — especially given the high temperatures and dry conditions brought on by climate change.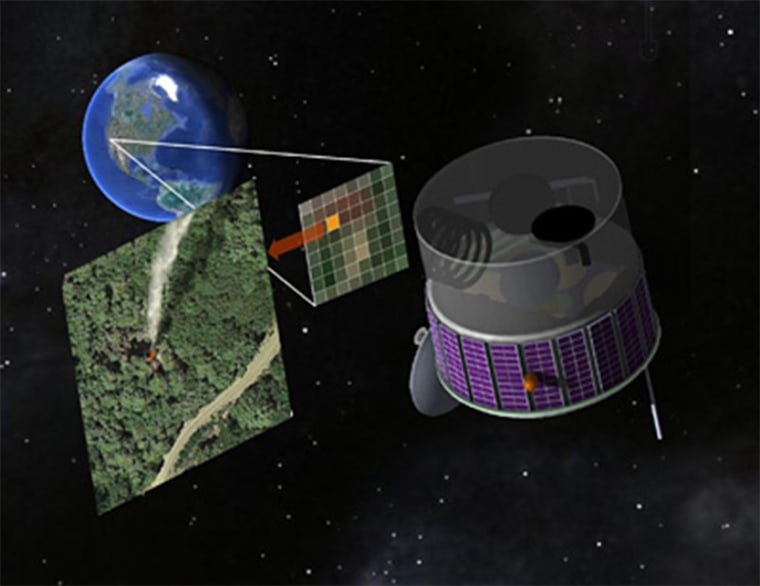 Last October's Tubbs Fire, which had been the most destructive wildfire in California history before the current Mendocino Complex Fire, took only about three hours to burn through 12 miles of lightly wooded terrain before marching into neighborhoods of Santa Rosa.
Experts say wildfires are likely to become even more destructive in the years ahead. And it's not just the West that's at risk. Chris Schmidt, a University of Wisconsin researcher and Fuego collaborator, says wildfires are on the rise in the Great Plains, too.
Steve Running, a University of Montana ecologist and former member of the Intergovernmental Panel on Climate Change, agrees. "We know that wildfire activity is increasing in the Western U.S. and it will continue to increase," he said. "If a fire can be detected and there's manpower to go do something about it, then there's no doubt that the sooner they get there the better."
Finding the funds
Given the rising threat, Pennypacker says the need for a wildfire-detection system like Fuego has never been greater. But his team, which includes researchers at Lawrence Berkeley National Laboratory, the University of Nevada, Reno, the University of California, San Diego, and the University of Utah, has had trouble securing funds to implement Fuego.
The satellite that would be the centerpiece of Fuego would cost up to $300 million to build and place in orbit. That's a big number, but it's far less than the damage wildfires cause. The Tubbs Fire alone caused more than $1 billion in lost homes and tourist revenue, as well as ecosystem damage.
As the team continues its efforts to secure funding, it's exploring a potential partnership with the Defense Department, which operates a reconnaissance satellite similar to the one Pennypacker envisions for Fuego. For around $50,000, Pennypacker says, it might be possible to start getting the needed imagery. It might then take $10,000 to $20,000 a year to maintain a stream of pictures.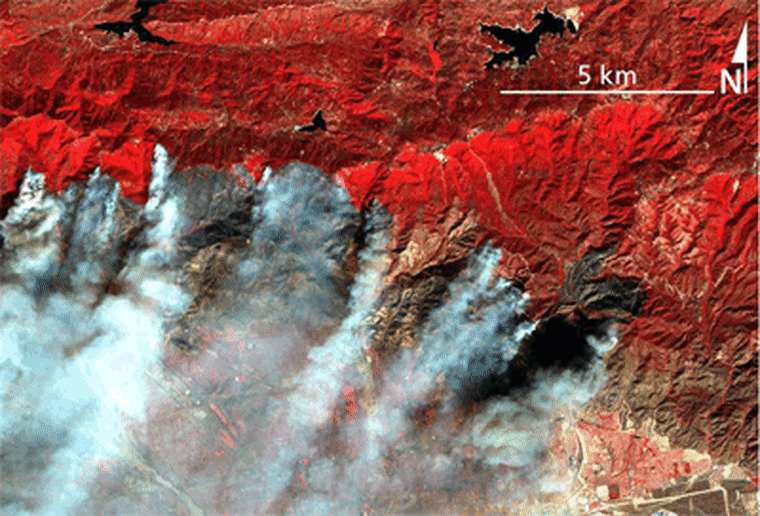 In the meantime, the existing system for wildfire detection — with its heavy reliance on witness reports — is all we have. And some experts say that's not so bad.
"Believe it or not, the public is quick on the draw," says Scott McLean, a spokesperson for the California Department of Forestry and Fire Protection (Cal Fire). And Jessica Gardetto, a spokesperson for the National Interagency Fire Center in Boise, Idaho, says that with the current system, "approximately 95 percent of all wildfires never become large, problematic incidents."
Pennypacker isn't so sure. Even if the 95 percent figure is accurate, he says, the remaining 5 percent of fires translate into significant loss of life and property damage. "Some of those big fires that got away from us probably could have been seen earlier," he says. "Frankly, we have to get to 99.9 percent."
by Lynne Peeples/NBC News
11 August 2018