Introducing a Partnership Driven by Passion and Purpose
As we approach the summer of 2024, the Bureau of Meteorology predicts one of the hottest periods in recent history for Australia. This unfortunate reality increases the risk of heatwaves and bushfires, posing significant threats to our communities, homes, and natural landscapes. At exci, our deep commitment lies in protecting our country's beautiful landscape and our clients' properties. Thus, we proudly announce our partnership with Land Watch.
exci and Land Watch – Safeguarding Our Land, Together
exci, known as the 'Smoke Alarm for the Bush', is a technology company specialising in automated real-time wildfire detection and tracking powered by AI. Our advanced Artificial Intelligence system is capable of detecting wildfires as small as a garden shed within minutes, with an almost zero false positive rate. We firmly believe in revolutionizing wildfire detection and response, and our partnership with Land Watch reflects our shared vision. When searching for a partner, Land Watch immediately stood out due to its expertise in providing remote camera systems tailor-made for the rugged terrain of remote Australia. This makes them a perfect fit as a hardware provider for our wildfire detection technology. Together, we've set up an intricate web of monitoring systems across Queensland and New South Wales, combining the power of exci's innovative AI bushfire detection solution with Land Watch's reliable cameras.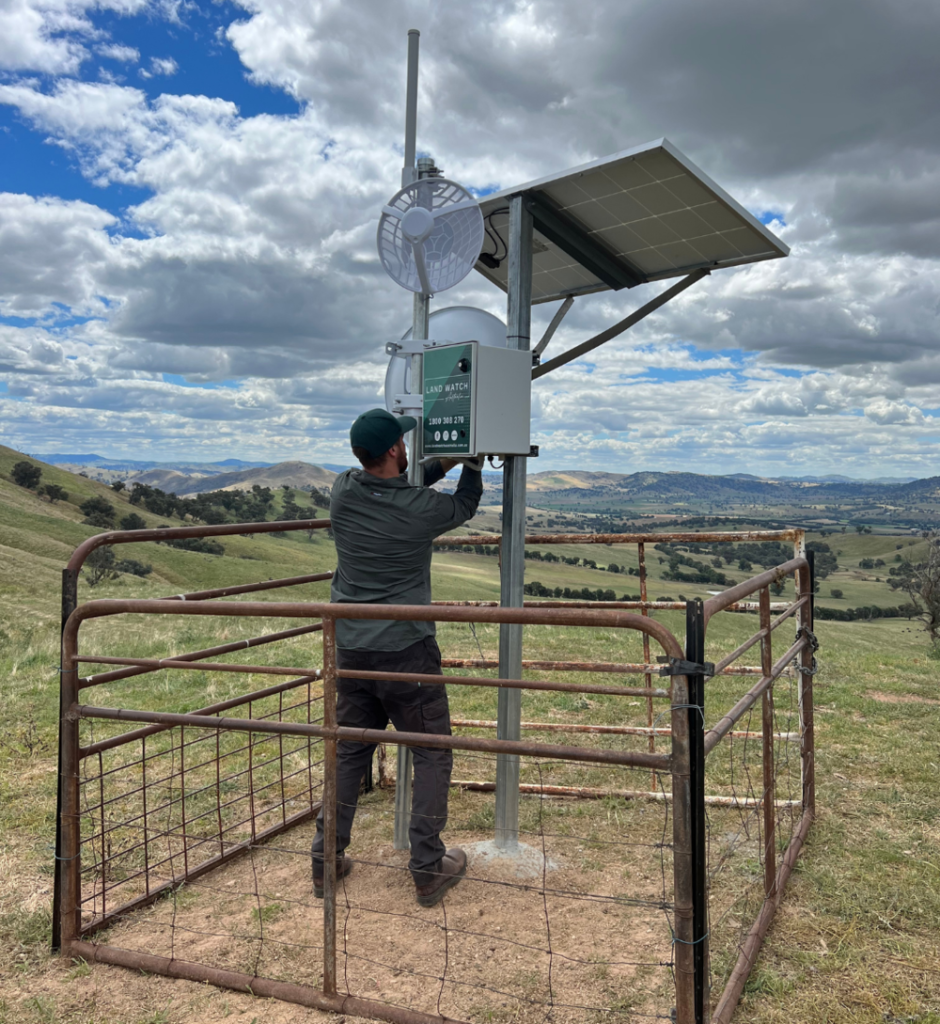 Land Watch installs a new camera system
Protecting What Matters Most: Our Valued Clients
Iur clients are at the core of our mission. We are thrilled to offer the exci system to our large-scale farming clients, extending our protective reach to safeguard what matters most to them. With real-time fire alerts delivered by our cutting-edge technology, our clients gain an invaluable advantage – faster and more accurate notifications about bushfires, grass fires, or crop fires. In times of drought, this capability becomes a lifeline, preserving precious feed and crops amidst the harshest conditions we've witnessed in recent times.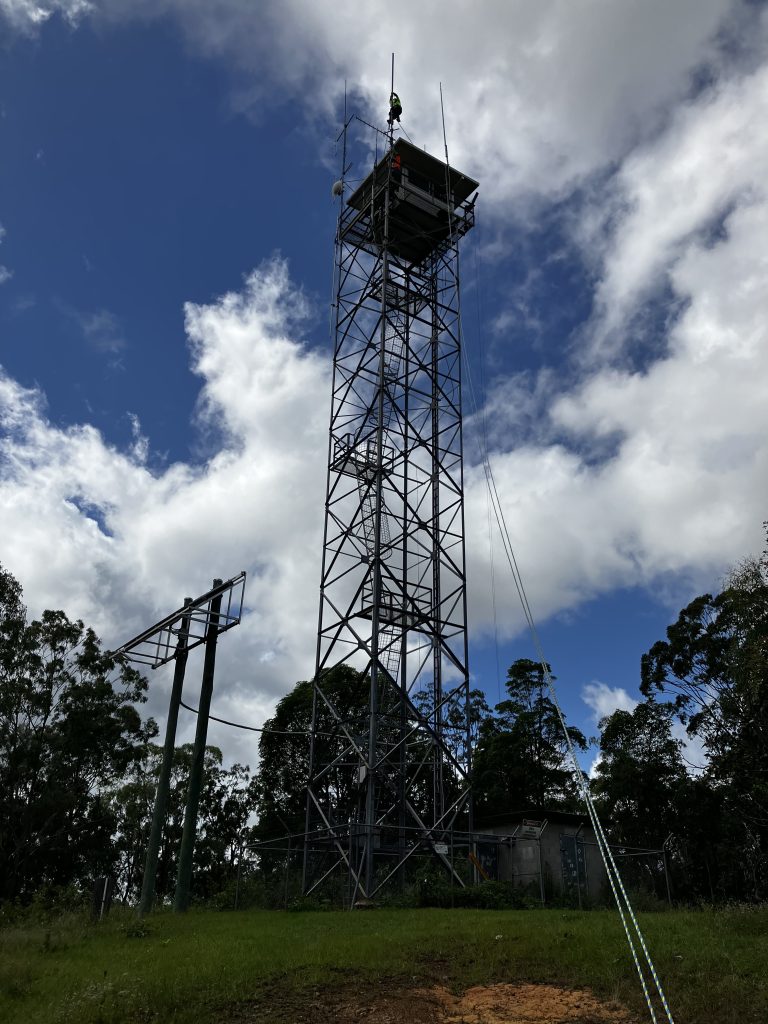 exci installs new camera for one of our Plantation clients
A Partnership Based on Shared Values
We take great pride in partnering with like-minded companies that share our message and beliefs. Land Watch embodies this spirit, and together we are united by the common goal of "keeping an eye on what's important." Our partnership allows us to extend our reach and impact, ensuring that fire prevention and detection remain a top priority for individuals, communities, and the environment. 
Excellent Customer Service: Exceptional Customer Experience
In the face of the escalating challenges posed by a hotter and drier climate, exci and Land Watch Australia stand united in our unwavering commitment to safeguarding our breathtaking country, preserving the cherished landscapes that define our nation, and ensuring the safety and well-being of every Australian. 
We believe that truly remarkable customer service goes beyond mere bug fixes or discounts. It's about creating positive memories and leaving a lasting impression on people. By prioritising our customers' needs and delivering exceptional service, we aim to create a positive and lasting impact in their lives.
Commitment to Great Customer Experience
In a world where every company claims to prioritise its customers, true stories reveal those businesses willing to go the extra mile. exci and Land Watch firmly believe in embodying our commitment through action, not just words. We understand that exceptional service should be interwoven into the very fabric of our business, extending beyond extraordinary circumstances to the most common interactions. We acknowledge that no organisation is perfect, and technical glitches may occur, calls may drop, and mistakes may happen.
We believe true measure of an organisation's commitment to customer experience lies in how it responds to these inevitable challenges. Our top-notch customer service team excels at resolving our customers' issues. They take ownership of any problems and strive to resolve them with empathy and efficiency, often coming up with unique solutions that may deviate from standard company procedures. We are a hardworking and reliable group, not afraid to go the extra mile to ensure our customers are satisfied with our solutions. Regardless of the job position, our employees are always ready to roll up their sleeves and work hard to resolve any issues that may arise, demonstrating our unwavering commitment to providing excellent customer service.
A Hands-On Culture of Expertise
We have a culture of hands-on expertise. Our CEO leads by example, never shying away from getting his hands dirty. In the images below, witness exci's dedicated team in action. Our chief technology officer and our Product and Account Manager are also both highly skilled riggers who fearlessly ascend 40-meter high fire towers, replacing or repairing cameras for Hancock Plantations in Queensland. Meanwhile, you'll spot our CEO, proudly showcasing our camera installations in Forestry NSW.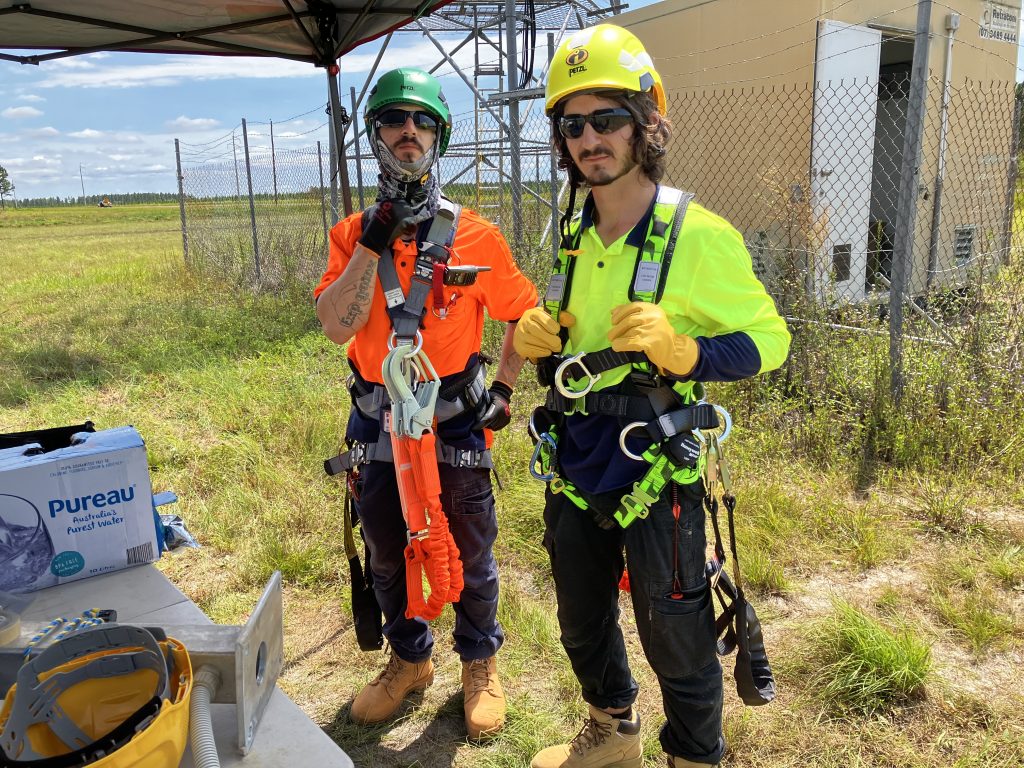 exci's CTO (orange vest) and exci's Account and Product Manager (yellow vest) working as riggers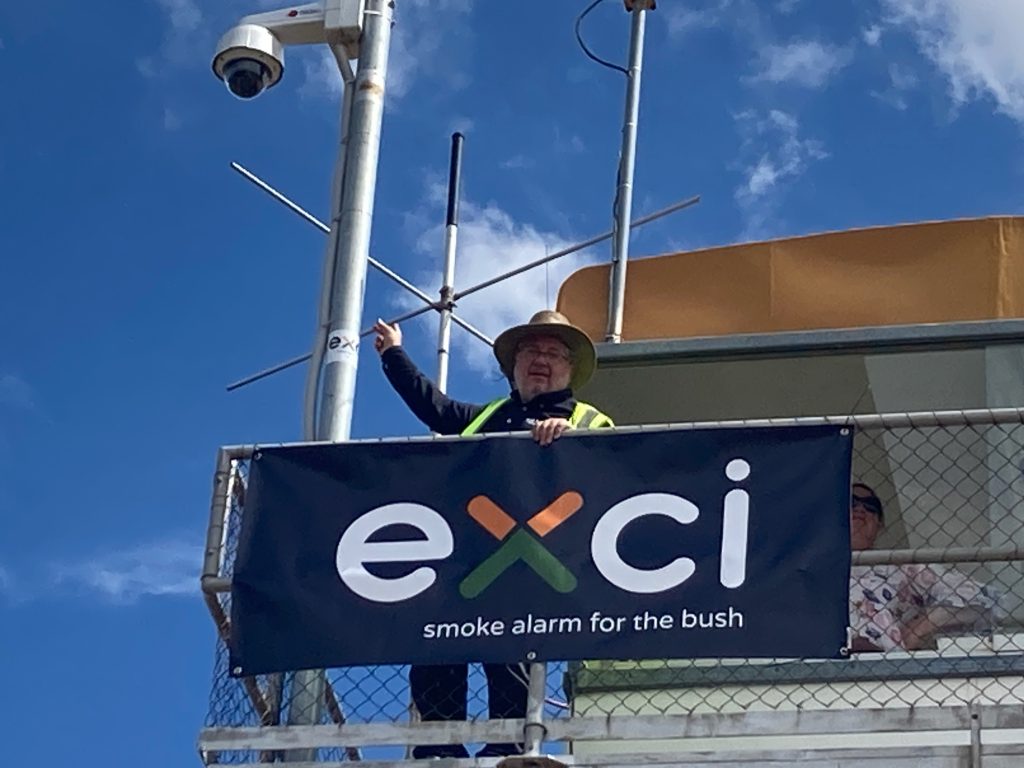 exci's CEO proudly showcasing another camera installation in NSW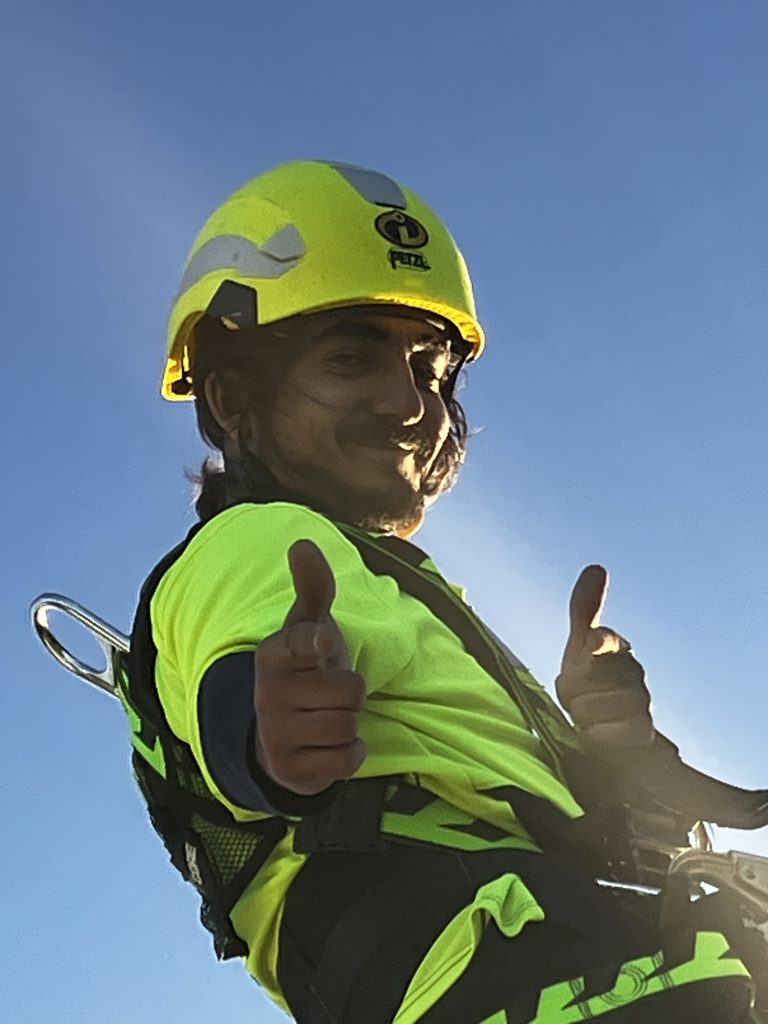 exci's Product and Account manager high up on a fire tower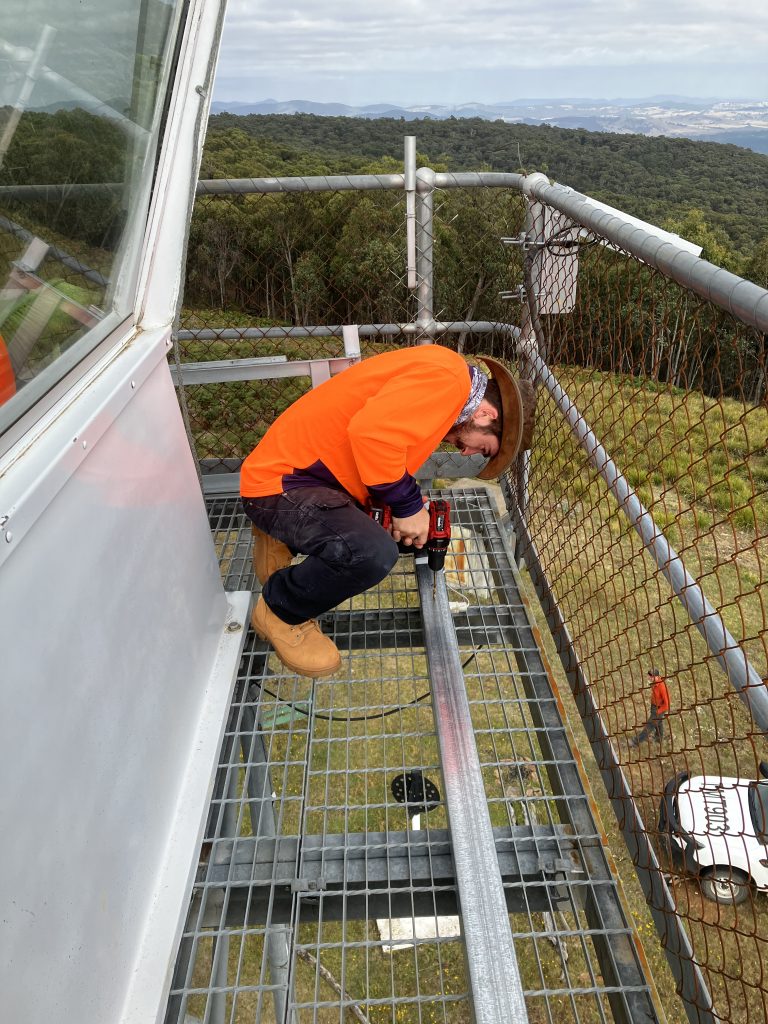 exci's CTO drills holes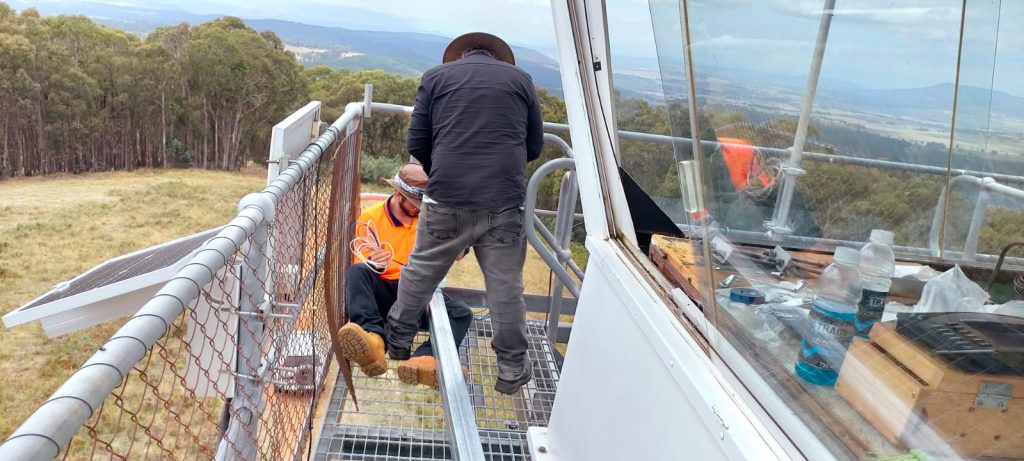 exci's CEO leading by example
Don't let hazardous events become catastrophic!
Get in touch with our friendly team who are happy to give you a full demonstration of how exci's system detects wildfires within minutes and can help you to protect your assets and community: 
International:
Phone: +61 458 594 554
email: info@exci.ai:
Visit us on our website and find out more https://www.exci.ai/
by Gabrielle Tylor
exci – The Smoke Alarm for the Bush