exci detects bushfires and alerts authorities
automatically within minutes after ignition
At the heart of exci's technology is a series of advanced AI's fusing data from satellites and ground-based cameras to obtain optimal results from complex and dynamic situations. This system of systems approach delivers robust and accurate alerts with near-zero false positive rates to the customer.
The ground-based system is camera-agnostic and works with a broad range of cameras available on the market. It is best suited to high-value areas – including those on the rural-urban interface, and high-risk areas such as national parks, state forests and conservation areas – providing fast detection during the day.
The satellite data is streamed from existing satellites in near real-time. The coverage is broad-reaching and cost-effective. As satellite sensors have lower resolution than cameras, this capability is better suited for remote and broad area coverage, night-time detections, and to provide comprehensive coverage in all weather conditions.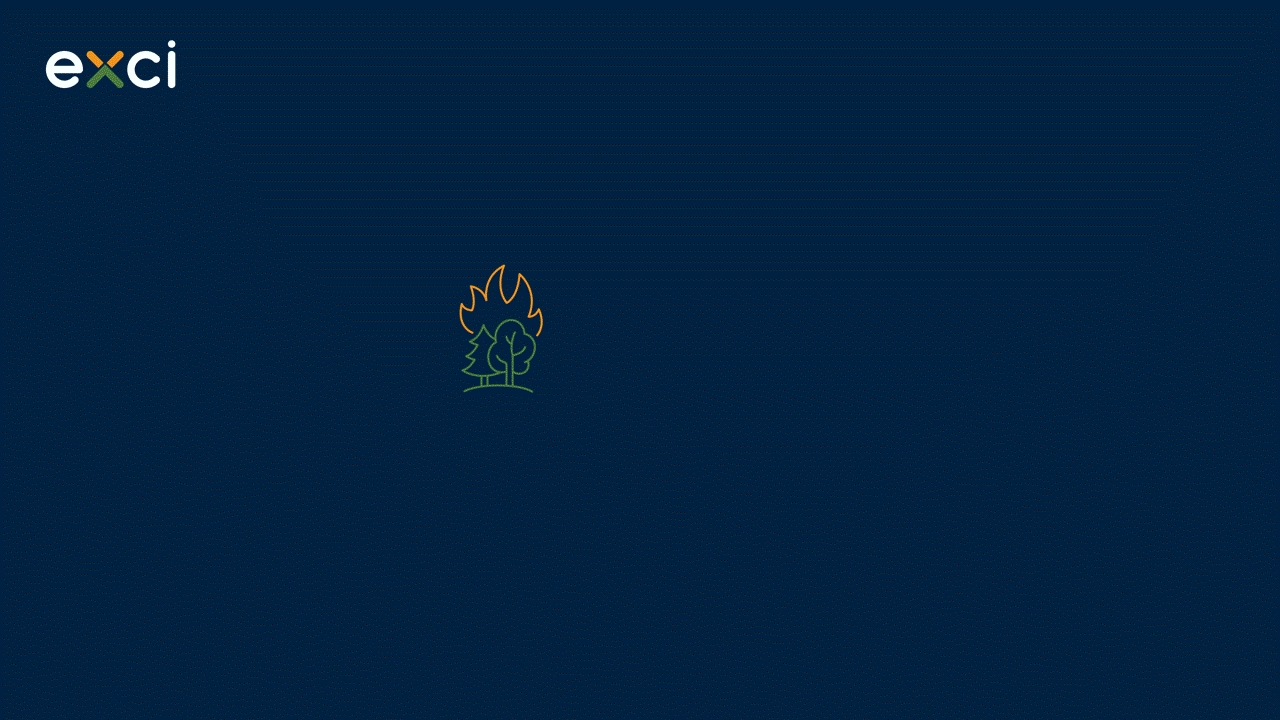 The exci system acquires imagery from ground-based cameras and sensor data from satellites. The data is processed by a sophisticated AI that detects signatures of fires such as smoke and heat. If a fire is detected, reports are immediately presented to the relevant users, such as first responders or asset owners.
Under normal circumstances, it can often take a significant amount of time from when a fire starts before it is noticed and emergency services or private firefighting forces are alerted. The lost time between the ignition and the arrival of firefighters can mean the difference between a minor incident that can be easily contained, and a major bushfire that burns out of control which can lead to days or weeks of destruction before being extinguished.
The exci system eliminates the crucial lost time with rapid detection and immediate alerts. It allows firefighters to respond immediately while giving them continuing real-time updates on the exact location of the fire, the affected area, the direction of spread, and other crucial information to help decision-makers contain and then extinguish the conflagration.
Camera/ground-based fire detections
The exci system uses ground-based camera networks to capture images that are analysed for evidence of fire. These cameras capture images that are processed through AI/Machine Learning systems. Detecting the characteristic colours and movements of smoke allows us to alert firefighters when the fire is still very small. exciGround is camera agnostic and works with a wide range of "Off The Shelf " cameras. exciGround can also be integrated into existing camera networks. If needed, exci can advise clients on the hardware requirements and facilitate the supply of cameras from a trusted supplier partner.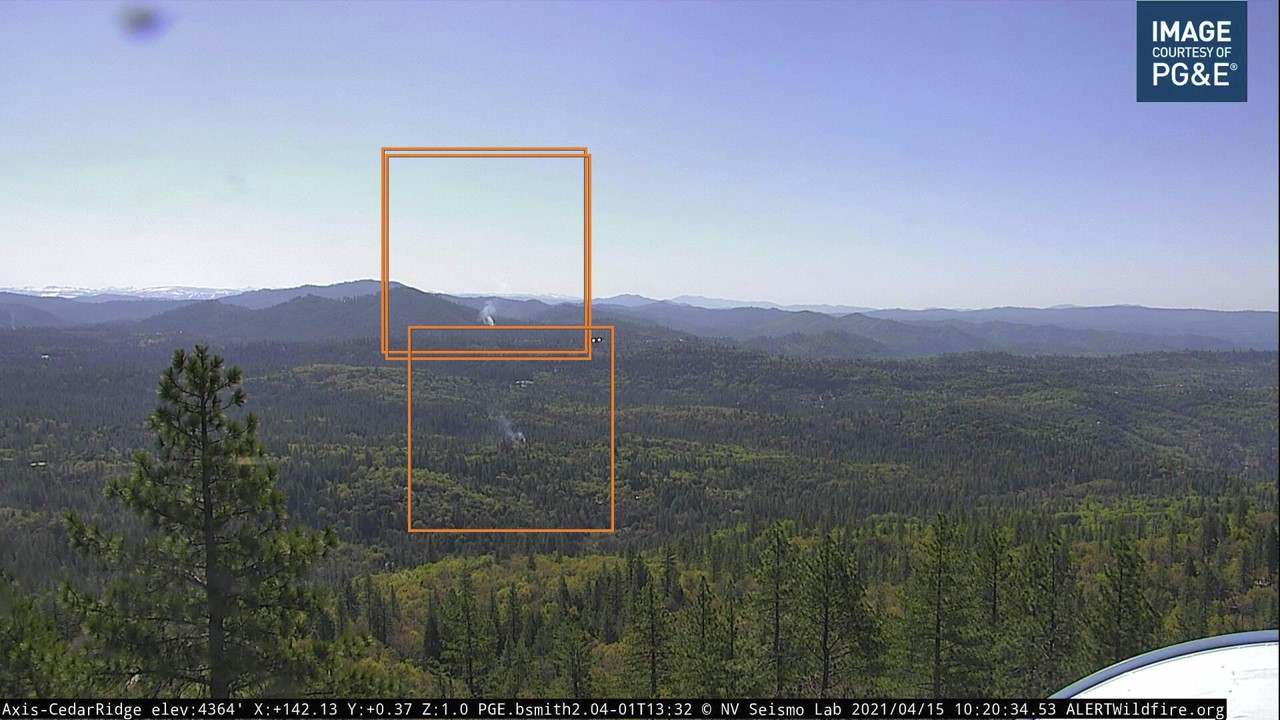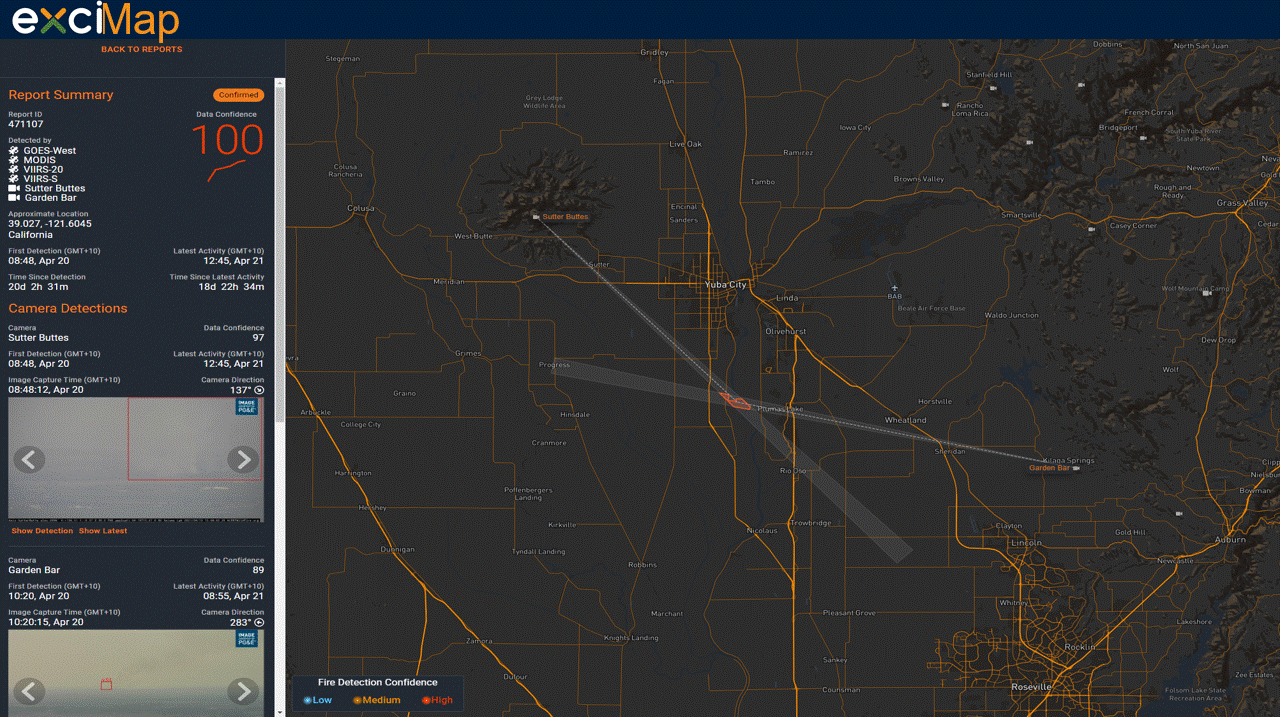 Satellite/space-based fire detections
exci has achieved one of the best latency rates for satellite data and is offering the fastest access and processing time for existing geostationary assets. exci has access to nearly all fire-related satellites. exci's patented technology uses proprietary algorithms and methods of processing satellite data. 
The geostationary and polar-orbiting satellites used by exci are looking for signatures of heat. This allows the exci system to leverage both geosynchronous and polar-orbiting platforms to provide layered, low latency coverage over large swathes of the globe. We are continually developing and improving our satellite based capabilities, and plan to launch our own satellites by 2023 (LEO) and 2025 (GEO).
During the 2021 fire season, exci processed over one billion images from ground-based cameras as well as analysed more than 500,000 satellite images (30GB per day). The system monitored over 125 million acres from Mexico to Canada covering California, Nevada, Oregon, Idaho, and Washington and parts of Australia. The exci system issued 8,672 notifications. Reports  from California indicated that the system detected 66% of fires within a minute, 95% within 5 minutes, and nearly 100% within 10 minutes with a near zero-rate of false positives.
The exci system includes three options for notification and presentation of detected fire incidents:
are sent directly to nominated users as soon as a fire event has been detected by either a camera or a satellite source. Notifications can be provided via SMS or email.
The web-based map interface presents all the detection information from cameras and satellites. Detection reports are viewed on a map that includes images from the fire detection cameras, satellite imagery, and reference maps. Our map is ideal for display in operations or monitoring environments, such as fire stations or emergency services centres, to provide a comprehensive overview of the camera and satellite coverage. Access to individual camera feeds is also available from this interface, allowing remote assessment of a fire. Our map can also be accessed on mobile platforms.
The raw detection information is processed from both ground cameras and satellites by the exci intelligence system. An API for access to this data can be provided for integration with existing GIS or other mapping/Common Operating Picture style systems. We understand there are likely multiple platforms that would need to have access to the detection data, and we can provide the data in multiple formats and with custom parameters (e.g. temporal extent, metadata).