exci detects bushfires and alerts authorities
automatically within minutes after ignition
Gabrielle Tylor, Christopher Tylor (Adjunct Research Fellow at University of Southern Queensland – USQ) and Prof Bradley Carter (Professor – Physics and Director of the Centre for Astrophysics at USQ) founded 2018 A± Pty Ltd with the aim to commercialise research that addresses the world's most challenging social problems. At the same time, Christopher was working on his PhD in Astrophysics and Gabrielle on her PhD in Organisational Psychology. All three are passionate about finding innovative solutions to mitigate climate change.
In 2019, a research project team led by Govil Kinshuk at University of California, Berkeley developed an open-source, small-scale prototype that could detect smoke from fires using machine learning algorithms.
Observing and experiencing the climate change-driven implications of unprecedented fire disasters across the globe that destroyed millions of hectares of land, lives, ecological systems, and infrastructure, Gabrielle, Christopher, and Brad decided to develop and commercialise a proprietary scalable AI powered early bushfire detection and notification system.
Setting up
Fireball.International
Fireball.International (now exci) was founded in May 2019 and a highly qualified team of software engineers, data scientists, and machine learning experts were hired. The company has also acquired an exclusive license on the Berkeley FUEGO patent for satellite-based fire detection.
Within seven months, Fireball's team successfully developed an early wildfire detection system whose effectiveness has been demonstrated in a large-scale proof of concept in California. During the 2021 California fire season, the system processed over one billion images per year from ground-based cameras as well as analysed more than 500,000 satellite images (30GB per day). It monitored over 125 million acres around the clock from Mexico to Canada covering California, Nevada, Oregon, Idaho, and Washington.
At the end of 2020, Fireball was awarded the highly competitive Accelerating Commercialisation Grant of $500,000 to help us to commercialise the wildfire detection system in Australia. In January 2021, we live streamed a demonstration of our system to our key stakeholders from all over the world. Since then, we continued to lead the way in the early detection of wildfires.
As a result of client feedback, we created a new image that would accurately depict who we are, what we do, and what we are standing for. In one of our 'Fun-Friday' meetings, enjoying wine and cheese, we talked about smoke alarms being mandated by law for all buildings in Australia.
This was the moment where our Early Bushfire Detection System became the "Smoke Alarm for the Bush".  exci, which is the Latin word for "alarm", became our new company name because one of the key predictors of whether a bushfire turns into an uncontrollable disaster is the time between detection, notification, and first attack response.
Starting a business is a scary, exciting, and challenging process. It involves a whole lot of risk of investing time, money, energy and passion into a venture that may or may not succeed.
Fear was our ultimate challenge. Work-life balance did not exist for us anymore. What helped us keep going? Accepting fear as a silent companion that you can beat every day, seeing failures as part of success and the strong belief that we can succeed motivated us to keep moving forward. We remained focused on the possibilities of the future and not so much on the challenges of the present.
Having a positive impact is the core of our business. We are passionate about helping mitigate the severity of wildfires: loss of lives, homes, our environment, our dreams and our memories. This is what drives us forward. We hope that ultimately, we achieve financial freedom, enabling us to invest in causes that address the world's most challenging problems to shape a better future for all.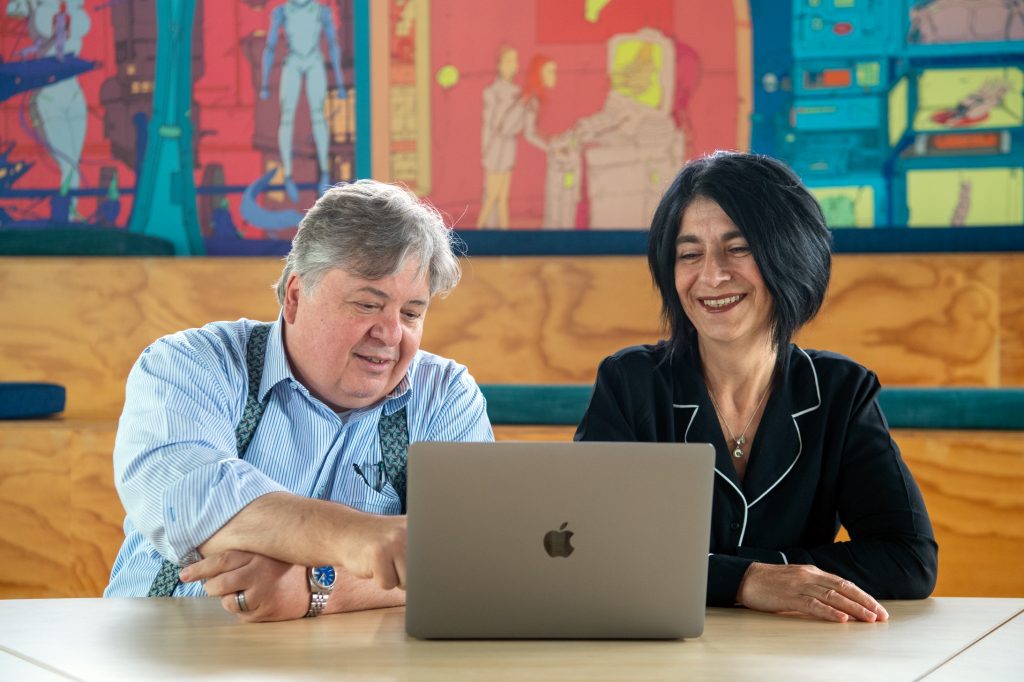 As our Company evolved so did our Values
Our values are the foundation for making business decisions and forming relationships with our valued clients, partners, employees, and suppliers. 
Empathy motivated us to push our innovative early wildfire detection technology forward. It started with a deep understanding of what is truly important in people's lives. Leveraging our empathy makes us ask more questions, listen more intently, and understand more deeply.
With time, growth, and experience, our values have changed. We learned throughout our journey that not all people put their words into action. Therefore, we believe that it is not the talk but the walk that matters.
We all make mistakes now and then. That is okay. What matters is that we, at exci, are big enough to own the mistake, devise a solution, and learn from it. This is what we understand under demonstrating integrity and accountability. Transparency serves us to achieve those values, leading to good relationships built on trust. We go even further and do the right thing even when no one is watching. Successful collaboration means for us sharing the right information at the right time with the right people. 
While some people are drawn to mudslinging, we resist temptations to "fight fire with fire." Instead, we treat others with respect, not because everyone is worthy of respect, but because doing less would diminish our values and character.
At exci, we dare to think big. We embrace a forward-thinking mindset that has the courage to think out of the box and pushes the boundaries of innovation.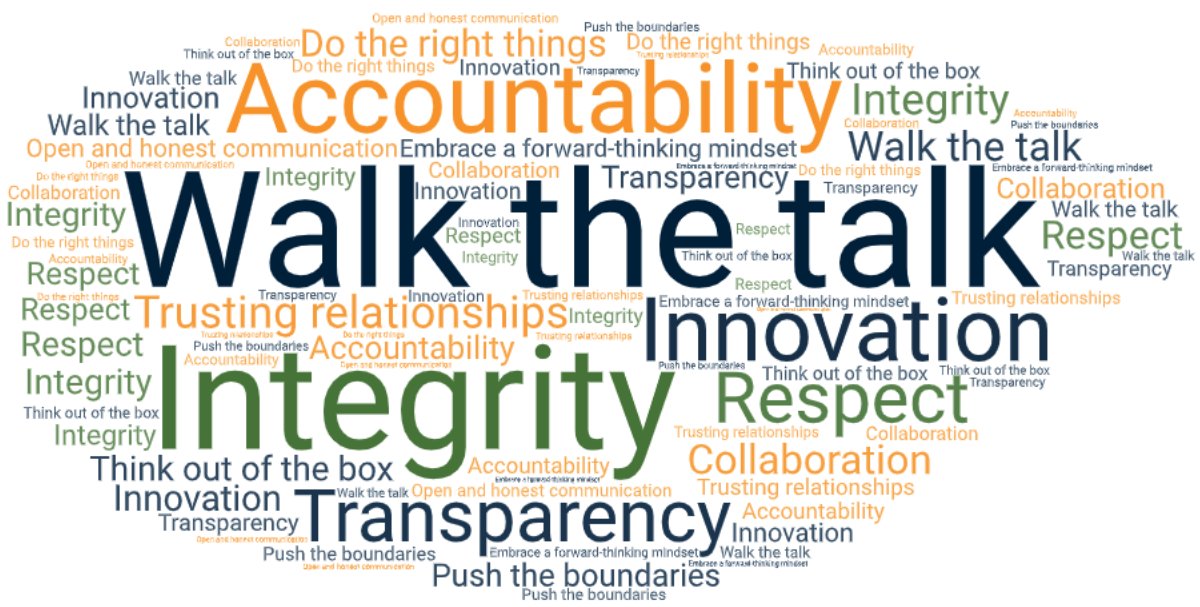 Empathy – Empathy has the power to push innovative technologies forward
Innovation – We embrace a forward-thinking mindset that pushes the boundaries of innovation.
Integrity – We do the right thing — even when no one is watching.
Trust – We build relationships that are in the interests of all involved.
Respect – We treat everyone with respect because doing less would diminish our values and character.
Collaboration – We share the right things at the right time with the right people.
We Walk the Talk because Actions speak louder than Words!