A Dynamic Partnership for Public Safety and Forest Preservation
Exciting news! Forestry Corporation NSW, a trusted expert in sustainable forest management, and the NSW Rural Fire Service (RFS), a crucial organisation focused on fire prevention and emergency response, have partnered with exci to launch Phase 3 of their ongoing evaluation of AI-based early bushfire detection.
This collaborative effort builds upon the success of the earlier trials and highlights the commitment of both FCNSW and the RFS towards leveraging cutting-edge technologies to enhance public safety and mitigate the risks associated with bushfires.
Building Upon Success: From Trials to Collaborative Forest Protection
The journey began in February 2021, when FCNSW embarked on the initial trial of exci's AI-Assisted Fire Management Tool for early bushfire detection. The success of this trial led to a milestone contract agreement between Forestry NSW and exci in November 2021. Throughout this period, the system successfully detected 1,652 fires and promptly notified the appropriate users. 
Recognising the significance of cooperation in the realm of fire prevention, FCNSW generously provided the RFS with complimentary access to exciMap exci's early bushfire detection system. This cooperative approach exemplifies the shared responsibility and proactive measures taken by both organisations to protect communities, ecosystems, and resources.
AI Revolutionising Bushfire Detection for Forest Conservation
The exci system is an AI-assisted tool for managing fires that is Australian Made and Australian Owned certified. exci analyses imagery from cameras on the ground and satellite data. A sophisticated AI processes the data to identify fire signatures like heat and smoke. Once a fire is detected, relevant users such as first responders or asset owners receive immediate reports.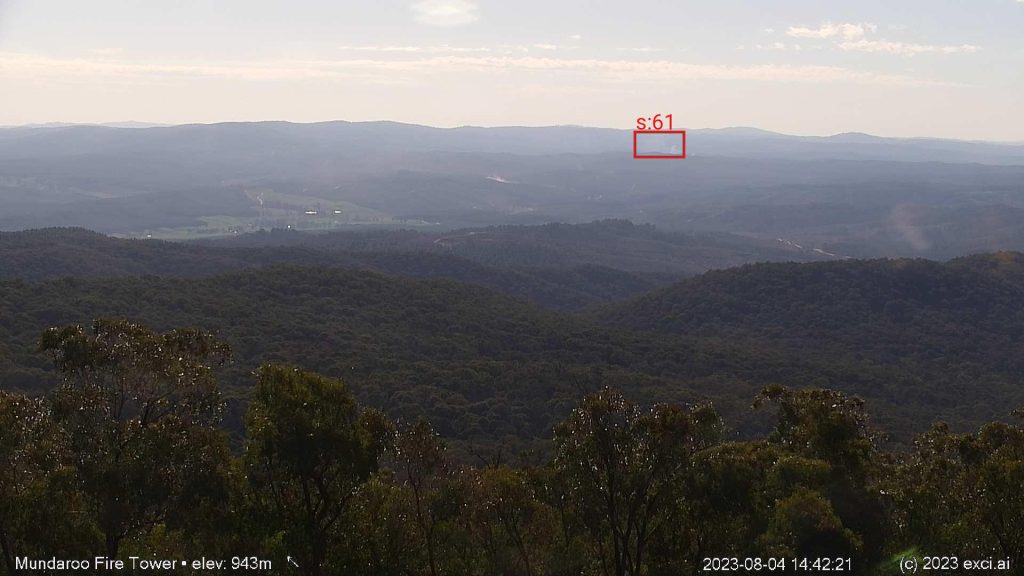 Global Impact: exci's AI Early Wildfire Detection
excī, which means "alarm" in Latin, has been pioneering the integration of AI into wildfire detection since 2019. This technology has been tested to work effectively in long-term, large-scale deployments and is currently monitoring an extensive network across Australia, all the way from Victoria to Northern Queensland.
During the Californian fire season in 2020/21 alone, exci processed over One Billion images from 1,000+ ground-based cameras and analysed 500,000+ Satellite Images. The system monitored 130 million acres from Mexico to Canada, covering California, Nevada, Oregon, Idaho, and Washington, as well as parts of Australia.
High Detection Rates and Near-Zero Rate Positives
Reports from California suggest that the system detected 66% of fires within a minute, 95% within 5 minutes, and almost 100% within 10 minutes, with almost no false positives.  Since 2021, the system has detected almost 30,000 fires in Australia alone, with an average detection time of about one minute.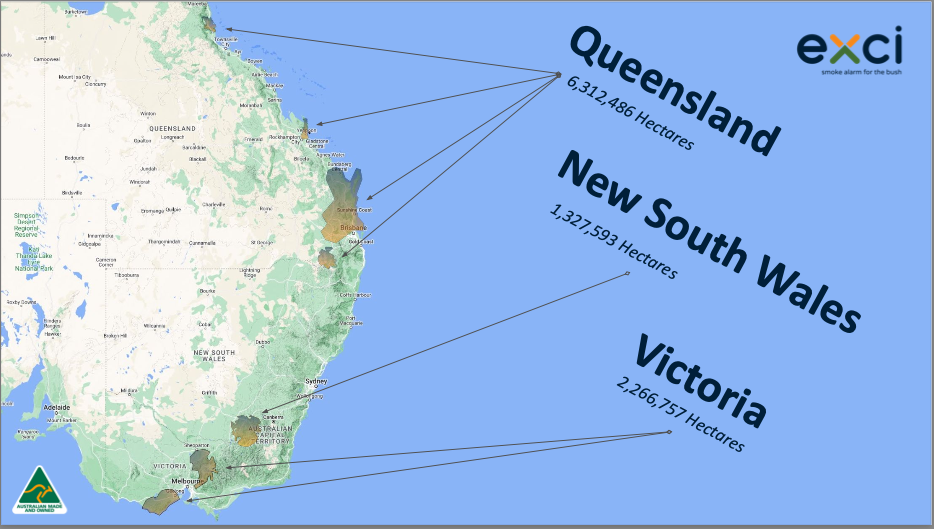 Safeguarding 25M Acres Australian wide, Including 3.3M in NSW
exci, FCNSW & RFS: United Front for Bushfire Detection and Forest Preservation
ExcellenceNow, as we enter Phase 3 of the camera trial, FCNSW and exci are taking their commitment to the next level by extending the contract for an additional two years. This collaborative extension aims to further enhance the accuracy, coverage, and efficiency of the early bushfire detection system. By utilising state-of-the-art technology, real-time data, and expert analysis, the system enables rapid response and proactive firefighting strategies, which are critical in safeguarding lives, properties, and natural landscapes.
The Phase 3 camera trial demonstrates the commitment of both FCNSW and the RFS to use their combined expertise and resources to set new standards in early bushfire detection and response and to provide better services to bushfire-prone regions.

For further information, please contact
exci Media Relations:
Gabrielle Tylor
media@exci.ai


August 22, 2023